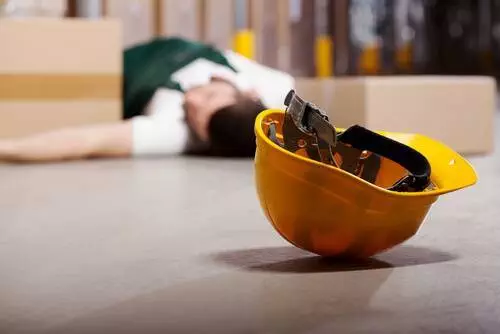 This is one of the most common questions asked when people are injured on the job. The question seems basic, but actually has a two-part answer. The first part is belying a myth about workers' compensation. You do not ever sue anyone! Not the employer, not the insurance company. A workers' compensation attorney will act as a guide to make sure you receive all benefits you are entitled to, and litigate the issues in court if necessary. Unlike other civil litigation (for example a car accident, slip and fall, or other injury outside of work), workers' compensation does not include filing a complaint in district court. But see NRS 233B.100.
Next, Nevada has adopted the exclusive remedy rule in regards to whether an injured worker can actually sue their own employer for the injuries they sustained at work. What that means is that injured workers cannot sue their own employers for their injuries or illnesses in addition to collecting workers' compensation benefits. NRS 616A.010; NRS 616A.020; Conway v. Circus Casinos, 116 Nev. 870 (2000). In laymen's terms, the injured worker has one bite at the apple in order to recover for their workplace injuries or illnesses, and that is generally through workers' compensation insurance their employer carries.
As with many areas of law, there are exceptions to the exclusive remedy rule. See GES v. Corbitt, 117 Nev. 265 (2000). For example, if the injured worker is injured at work by a third party other than the employer or a fellow co-employee, the injured worker may have a personal injury case against that person or company. However, again like other areas within workers' compensation, the law is quite complex on who is considered a co-employee, contractor, sub-contractor, or even employer. See Richards v. Republic Silver State Disposal, 122 Nev. 1213 (2006). An experienced workers compensation attorney will be able to advise you on whether your case would be an exception to the exclusive remedy rule.
This is not an area of law you should tackle yourself, nor is any part of workers' compensation. Therefore, it is advised you seek an experienced attorney who is able to assist in obtaining all benefits that you are entitled to under Nevada law.